I am a sociologist from Berlin and currently an Associate Professor and "Ramón y Cajal" Fellow at the Department of Social Sciences of Universidad Carlos III de Madrid. I am also member of the Carlos III-Juan March Institute of Social Sciences (IC3JM).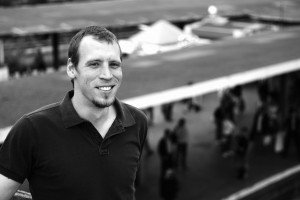 I studied Sociology at Freie Universität Berlin (Diplom, 2006) and obtained a PhD in Social Sciences at the European University Institute in Florence in 2010. Until 2014, I have been a Postdoctoral Researcher and "Juan de la Cierva" Fellow at the Spanish National Distance-learning University (UNED) in Madrid.
I am an active member of the ISA's Research Committee 28 on Social Stratification and Mobility, and of the Research Group on "Population and Society" (GEPS). I am member of the Editorial Board of the journal "Work, Aging and Retirement", and of the Management Committee of COST Action IS1409 on "Gender and health impacts of policies extending working life in western countries" , where I am also the co-leader of its Working Group on "Policy tool-kits, innovative policies and good practice". Since October 2015, I co-manage the Joint Programming Initiative "More Years Better Lives" for the Spanish Ministry of Economy and Competitiveness.
My research interests include: retirement and the life course, social stratification and educational attainment, gender and ethnic inequality, social participation and family.