I am a sociologist from Berlin and currently an Associate Professor and "Ramón y Cajal" Fellow at the Department of Social Sciences of Universidad Carlos III de Madrid as well as member of the Carlos III-Juan March Institute of Social Sciences (IC3JM) and Institute of Economics (IE-UC3M). Since March 2018, I am the Principal Investigator of the research project "Effort and Social Inequality" (EFFORT), funded by a Starting Grant from the European Research Council, and lead a Research Group at the WZB Berlin Social Science Center related to this interdisciplinary project. I am also a member of the Global Young Academy (GYA).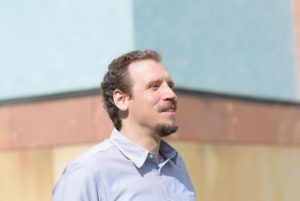 I studied Sociology at Freie Universität Berlin (Diplom, 2006) and obtained a PhD in Social Sciences at the European University Institute in Florence in 2010. Until 2014, I have been a Postdoctoral Researcher and "Juan de la Cierva" Fellow at the Spanish National Distance-learning University (UNED) in Madrid.
Since spring 2019, I am Vice-Chair of NORFACE and represent the Spanish State Research Agency (AEI) in the Network Board. In my advisory capacity to the AEI, I also co-manage the Spanish involvement in the Joint Programming Initiative "More Years Better Lives".  Furthermore, I am an active member of the ISA's Research Committee 28 on Social Stratification and Mobility, and of the Research Group on "Population and Society" (GEPS) as well as Associated Fellow of the Discrimination and Inequality Lab (D-Lab). I am a member of the Editorial Board of the journal "Work, Aging and Retirement".
My research interests include: retirement and the life course, social stratification and educational attainment, gender and ethnic inequality, social participation and family.
Profiles
Google Scholar
Research Gate
Academia.edu
Publons